A scientific symposium entitled (Islamic Banks in Iraq.. Growth and Development)
---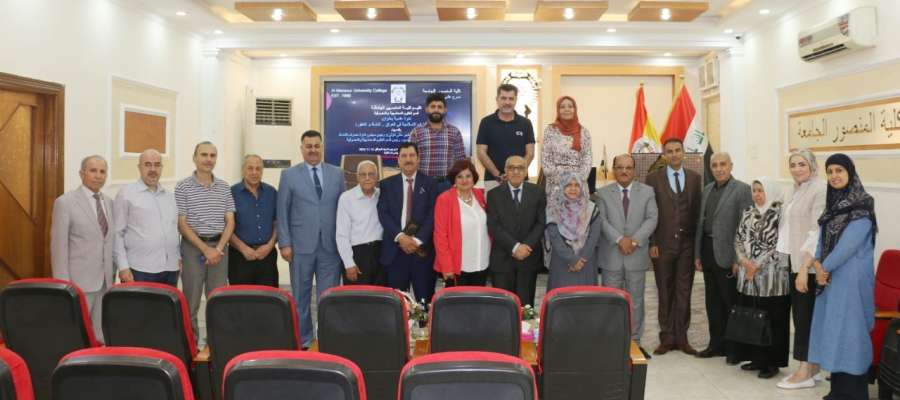 May 21st, 2022
2185
Under the patronage of Prof. Dr. Sabah Muhammed Klow, Dean of Al-Mansour University College, the Department of Accounting and Banking Sciences, in coordination with the Continuing Education Unit, held a scientific symposium entitled:
(Islamic Banks in Iraq.. Growth and Development)
Presented by
1_ Dr. Sadiq Rashid Al-Shamry - an international financial expert and the Chairman and Board of Directors of Al-Nasek Bank.
2_ A.D. Hussein Ajlan Hassan - Head of the Accounting and Banking Sciences Department.

On Saturday, May 21, 2022 at eleven o'clock in the college conference room..
---
More photos:
×