The first Iraqi Festival for Digital Content
---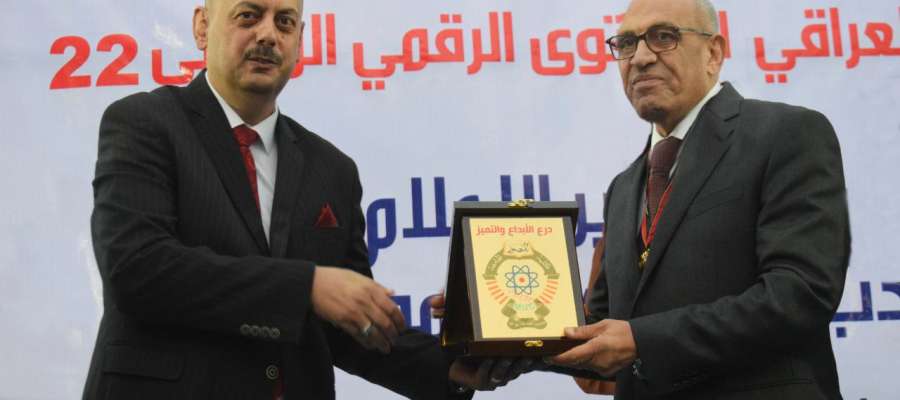 Dec 17th, 2022
864
Under the slogan "The Iraqi digital content industry is led by the elite," Al-Mansour College established the university and its gardens
"The First Iraqi Festival for Digital Content"
And that was on Saturday corresponding to 12-17-2022, when the festival witnessed the presence of a number of military and civil figures, journalists and media, trade unions, and related associations.
The Dean of Al-Mansour University College, Professor Dr. Sabah Muhammad Kalw, Professor Dr. Abdul Sattar Shaker Salman, Associate Dean for Scientific Affairs, Dr. Safad Al-Shammari, and a number of personalities honored them with the (Iraqi Medal for Digital Content).
It included celebrating 100 elite Iraqi personalities, by awarding them the "Iraqi Medal for Digital Content," in view of their national digital content, in the axes of promoting moderation and spreading the concepts of civil peace during crises, and in the axis of sustainable development and encouragement of national production.
---
More photos:
×